Business and Health Presentation was conducted on 16 October, 2017, Monday at Coronation Club, Sydney.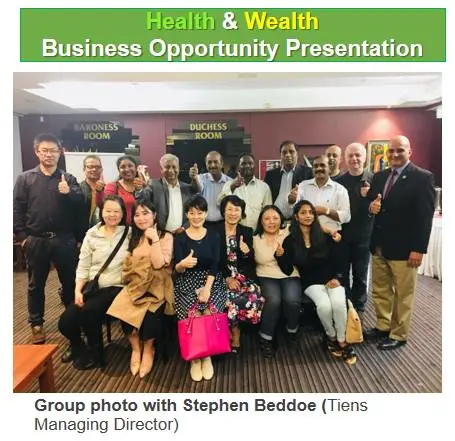 Distributors were overwhelmed by the business opportunities strategized by Tiens and impressed by the efficiencies of the products series. Stephen Beddoe (Tiens Managing Director) welcomed all participants, motivated distributors and presented the strategies of Tiens in Australia. Kathy Pui (Tiens Training Manager) presented Tiens product series including Dietary Supplements and SkinCare – Approtie Series. The new product WLU Face Cream was launched with its excellence in making skin look glowing and youthful.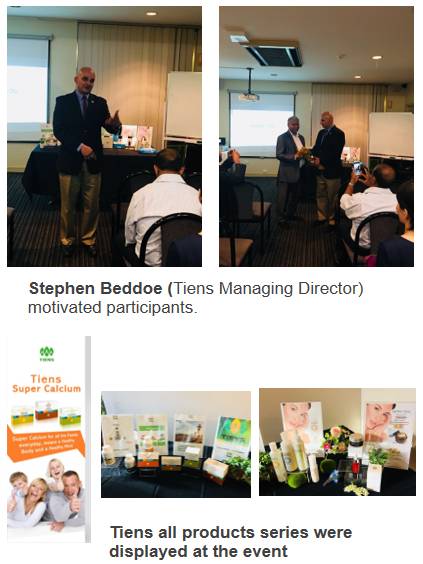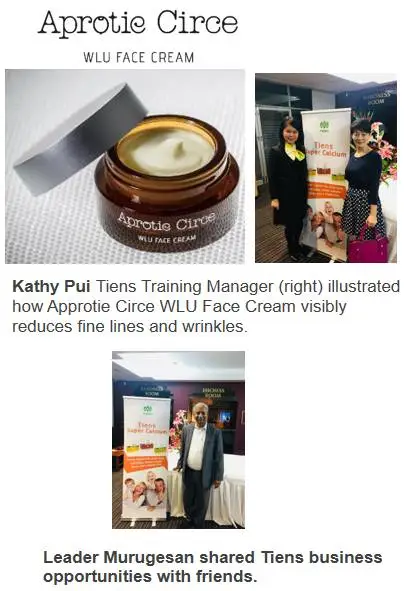 Tiens Bio Tech Australia Pty Ltd.
Level 14, 330 Collins Street Melbourne 3000
Tel: +61 3 8601 1186
Email: customercare.au@tiens.com
http://web.au.tiens.com